Fitness exercise has a very positive significance for human health. In children, adolescents and youth, it can promote the growth and development of the human body; In the prime of life, it can keep people full of energy and physical strength, so as not to cause premature aging of the body; In old age, it can prevent premature degeneration of human cells, make our life full of vitality, and help people cultivate optimism; When exercising, people eliminate all worries, which has a good effect on the metabolism of various internal organs and the whole body. Therefore, more exercise is beneficial!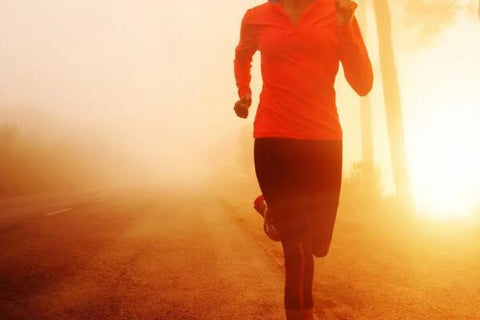 1. Better sleep quality
In fact, the most beneficial part of exercise is to improve metabolism, and the quality of natural sleep will also be improved. This is why people who adhere to the exercise habit have a good sleep quality (in fact, the improvement is the quality. Some people feel tired even if they sleep too much because the sleep quality is not high).
2. Become energetic
By the same token, it will be obvious that your energy will be better and you will not be tired easily. In particular, your physical strength and endurance will also increase, and your relative flexibility and coordination will also be improved. Your body will also be better if you adhere to aerobic exercise.
3. My skin is getting better
In fact, exercising is also to detoxify your body and improve your metabolic skin. People who have been exercising for a long time (of course, they should avoid the wind and sun and do a good job in sunscreen) actually have better skin, and your skin will also give feedback to you after your lifestyle changes.
4. Strong heart
There are two manifestations of heart aging: one is the weakening of myocardial strength, and the heart is no longer pounding forcefully; The other is the unimpeded circulation of blood vessels in the heart. Although heart aging is inevitable with the growth of age, it can be delayed by unremitting exercise.
5. Strengthening bone
The growth and maintenance of bones follow the principle of "use in, waste out". When teenagers exercise and use bones regularly, bone and bone mass will gradually accumulate, and osteoporosis will not occur when they are old. On the contrary, if you don't like sports when you are young, your bones will be much worse than others in the middle and old age.