The way to exercise is to exercise in a planned way. First warm up, improve joint flexibility, activate muscle groups, warm up the body, find a fitness state, and reduce the risk of injury. Warm up can activate various muscle groups of the body through dynamic stretching, and then carry out a group of open and close jumps or 10 minute jogging to improve body temperature.
In this way, the body can enter the exercise state. Whether it is to increase muscle or reduce fat, you should first arrange resistance training. At this time, your strength is the strongest, the effect of strength training will be better, and the weight-bearing level will be higher. People who reduce fat can arrange resistance training for half an hour, people who increase muscle can arrange resistance training for 40-60 minutes, and novices can do resistance training for the whole body.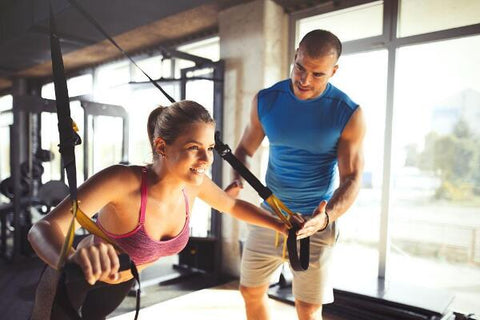 People with basic knowledge and experience of fitness should carry out muscle group training. Reasonable distribution of muscle groups can improve many effects. Moderate fitness is beneficial to health, and excessive fitness will harm health. Do not exercise for more than 2 hours each time, otherwise your attention will be reduced. It is easy to get injured in the process of fitness, and it will take longer to repair after fitness.
It is also easy to produce disgust and start rejecting fitness. The last step of fitness must not be ignored, that is, relax training, relax muscles, relieve congestion, which can slow down muscle soreness the next day. After sweating, don't take a bath immediately or blow the air conditioner directly, but take a bath after the body temperature returns to normal, so as to avoid the occurrence of colds and decreased immunity. During fitness, the body's demand for protein will increase, While maintaining a low-fat diet, we should also pay attention to protein supplementation.