Running is a very common sport. It can be run at night or in the morning, and it has many advantages. You should pay attention to protecting your knees during running.
Landing buffer
If you have carefully observed other people's running, you will find that many people are on the ground with full soles, and their voices are loud when landing. The correct action is to land on the ground with your mid foot first and not on the sole of your foot when running. This is a kind of protection for ankles and knees to prevent periostitis.
Swing arm
Arm swing is to maintain the balance and coordination of the body during running, so as to make the body swing more naturally and more in line with the rhythm of human movement. When swinging your arms, just remember not to show your elbows in front and hands in back, and naturally swing with your feet.
Keep your head up and your chest up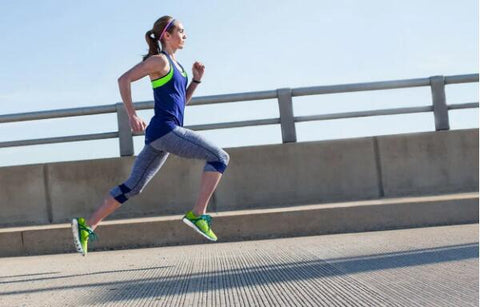 Running is to keep your head up and your chest up, which helps to improve your respiratory and circulatory system and establish a normal state of memory. Because your body is constantly consuming energy during running, which is prone to fatigue. At this time, if you can use your will to prop up your spine, it is very simple for you to improve your hunchback.
breathing
The breathing during running is far-reaching and long. Generally, nasal inhalation and mouth breathing are used. When the physical decline is serious, mouth inhalation and mouth breathing can be used.
heart rate
Jogging, as an aerobic exercise for health preservation, should be distinguished from fast running. Generally speaking, the most suitable number of heart rate rhythms for physical exercise is: (220 age) × About 60%. You can properly measure the following when running.
Head and shoulders
Keep your head and shoulders stable. Keep your head in front of you, chin slightly retracted, but don't lower your head. When running, the shoulders should be relaxed and sagged first, then shrug up as much as possible, stop for a while, return to the original position and repeat.
Arms and hands
Hold your hand slightly, bend your big and small arms into about 90 degrees, and swing back and forth naturally. Be careful not to expose your elbows on your forward arms and hands on your backward arms.