Running is a familiar sport for most people, and it can bring you many unexpected benefits. But to run correctly, how many points should we master to run correctly?
1. Before running, you should warm up and stretch, move your body joints, find the feeling of movement, and avoid running strain.
2. When running, you should master the correct running posture, straighten your waist and back muscles, avoid the problem of chest hunchback, tighten your abdominal muscles, keep your front feet on the ground, and swing your hands with you.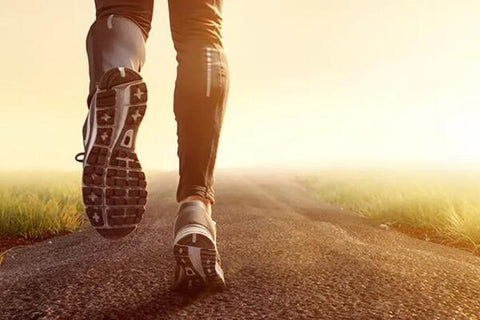 3. At the beginning of running, if your physical endurance is weak and your athletic ability is poor, don't blindly run. You can jog and walk fast, punch in every other day, and stick to 40-60 minutes each time, which can gradually improve your athletic ability.
After persisting for a period of time, you can try jogging at a constant speed. Punch in 4-5 times a week for 40-60 minutes each time to further improve your sports ability and fat burning efficiency.
When you feel that constant speed jogging is becoming more and more handy and there is no pressure, we can improve the difficulty of running, try variable speed running training (alternating cycle training of 100 meter fast running + 100 meter jogging), or jog one day and jump rope or open close jump training, which can break the comfort zone of the body, prevent muscle loss, keep you slim and improve your physical endurance.