Male friends have great pressure in life. In order to protect their families, many male friends will go to the gym to exercise strong muscles and strengthen their strength. They choose fitness exercises. There are many fitness exercises. What are the popular fitness exercises?
Spinning bike
Boys riding spinning bikes must be full of sweat and strength. A tight top can not only set off your perfect upper body muscles and lines, but also reduce the resistance when riding, helping you to maximize your speed and passion. And choosing a pair of shorts or middle pants with appropriate length can reduce the friction and obstruction caused by the cloth to the knee joint movement. At the same time, it is best to wear hard soled sports shoes when riding, so as to help fix the feet and avoid ankle injury in high-speed sports.
fight with
Fighting is the most perfect embodiment of boys' strength and beauty. The tights are the best choice for fighting, and the materials are sweat absorbing and breathable. The trousers should be loose, but not too loose. Because too wide pants may not be good for you to do something like flying.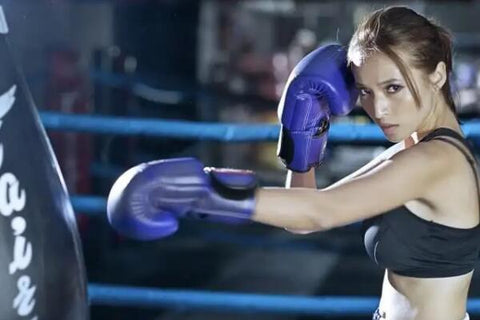 Barbell exercise
Barbell exercise is a fast way to slim down, and it can also shape beautiful body lines. When practicing barbell exercises, the most important thing is to wear a pair of fitting shorts. Because the standard movement can get the best exercise effect, and if you wear pants, your legs will be covered, and you can't see whether they bend to the standard position. The shorts should be above the knee joint, which can help you to achieve the most standard in every movement, and the movement range is not easily limited by the pants.
run
It's good to wear loose clothes when running, just ordinary T-shirts. Of course, it's better to choose clothes with functions such as fast perspiration. There are not too many requirements for pants, as long as a pair of cotton sports pants, you can easily walk on the treadmill. Running shoes play a very important role at this time. A pair of good shoes may bring you the comfort of walking around. Therefore, it is advisable to choose some high-tech and powerful running shoes. Such running shoes have good tension, softness and flexibility. They are comfortable to wear and can also play a buffer role to protect your feet from sports injury.