Running is a very simple exercise. Many people are running. Running needs persistence. What are the benefits of persistence?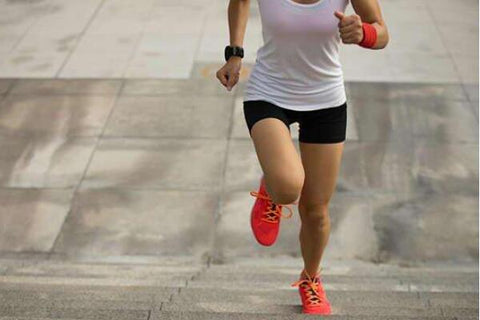 Perspiration and detoxification
Running can effectively sweat and detoxify, because most people sweat when running, and the metabolism speed of the body will be accelerated, which can take away toxins or garbage in the body and reduce the burden on the body.
Enhance skin cell vitality
As people grow older, their skin will gradually relax. If they keep running at ordinary times, they can also beautify and resist aging.
Because running is an aerobic exercise, which can speed up metabolism, help the skin expel toxins, improve skin activity, help fade spots and wrinkles, and maintain a young state.
Feel more comfortable
In the process of running, the brain will release a lot of dopamine, which can activate the mood. Especially for office workers, the pressure of daily work and life is particularly high, so keeping running at an unprecedented time can reduce the pressure and relax the body and mind.
Shaping
In the process of running, muscles will also relax and contract regularly, which can increase muscle fiber and protein content, which is conducive to shaping the body.
Improve blood circulation
Running every day can also speed up metabolism, promote blood flow, reduce cholesterol levels in the blood, and stabilize blood lipids.
Especially for patients with chronic diseases, such as hypertension and diabetes, running can promote blood circulation, help maintain smooth blood vessels and prevent atherosclerosis.