Brisk walking is also a sport. Many people are taking action. Brisk walking should be based on their own conditions and be correct. What are the correct steps to remember?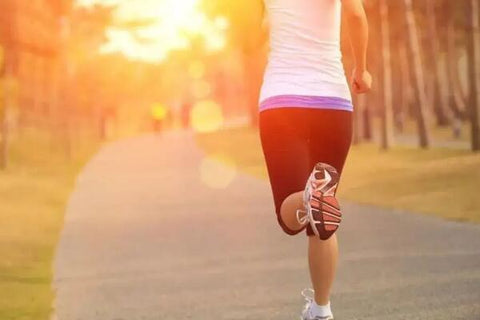 Suitable sports shoes
A pair of sports shoes with good elasticity can buffer the vibration of bones and knee joints caused by walking on the ground, and avoid chronic key injuries caused by long-term walking. Especially for diabetics, it is very important to choose a suitable pair of shoes.
Emphasis on quality, not quantity
Fitness can not simply seek to walk more, spell the number of steps, but should pay attention to quality, not quantity. The best way is to walk fast for 30-50 minutes, with slight sweating and slight muscle swelling. When the mental state is good, you can exercise more for a while. When the mental state is poor, you can reduce the amount appropriately. Don't "stop until you reach the goal".
Keep the right posture
When walking fast, keep your eyes straight ahead, keep your upper body straight, do not lean forward or hunchback, and relax your shoulders naturally and close your belly. Gently clench your fists with your hands, bend your arms and swing backward with your steps. The lower part of the body strides as far as possible (but not too deliberately), and the muscles of the buttocks are also affected. When stepping out, the heel touches the ground first and then moves the weight to the sole of the foot.
Stretch before you go
Before starting the exercise, it is better to do stretching and other preparatory actions. During the exercise, it should be gradual and orderly. Do not start and stop suddenly, and increase or reduce the amount of exercise in an orderly manner. Try not to go out for exercise immediately after dinner. Generally, it's best to go for exercise every 1 hour or so.
Moderate intensity exercise
The speed of steps is the key factor to determine the effect of exercise. It is difficult to exercise if the speed is too slow. If the speed is too fast, it may exceed the load of the body and easily cause leg injury. The American Sports Medical Association recommends that healthy adults perform moderate intensity physical activities, that is, keep walking at a moderate speed (90-120 steps / min). When walking in this way, the body will sweat slightly, and the heart rate will also increase, which helps to exercise.