With the change of modern life style, sedentary has become the norm of most people. Sitting for a long time will not only make our bodies fat, but also reduce our physical fitness, making it easy for you to breathe after two steps. Lack of exercise will make our bodies worse, and we need good exercise. So what are the home sports suitable for novices?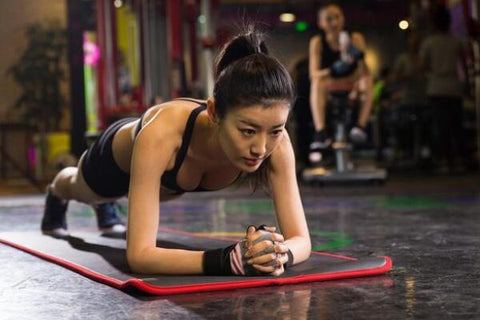 Action 1. Push ups with elastic bands
Push ups are effective exercises for upper body, arm muscles, chest muscles, shoulder muscles and core muscles. If your arm muscles are weak, you can start with basic push ups. With the improvement of your physical fitness and strength, add elastic rope, and you will find that your training effect will be more obvious.
Action 2. Hip Bridge
In addition to squatting, hip bridge is also needed to practice the lower body movement at home. This action can not only exercise your hips, but also exercise your abdominal muscles, increase your flexibility, and reduce your waist and waist pain.
Action 3: side swing legs + alternate punches
Insist on 15-20 times and rest for about 30 seconds
Action 4. Flat support
Many people think that the practice effect of flat support is not very good, because you don't practice every day.
This action is mainly to exercise your whole body muscles. During training, your whole body muscles will participate in it, which can exercise your core muscles and your body balance. This is also a test of your waist and abdomen strength.