Now there are many people's early morning exercises, and there are many exercises for early morning exercises. To choose what suits you, what exercises do you need to do well in morning exercises?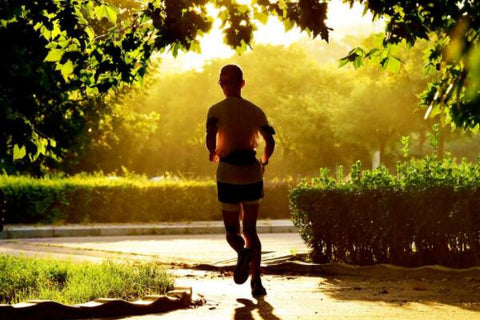 1. What do you do in the morning? Good jogging
As an aerobic exercise, jogging can gradually restore the functions of various tissues of the body. Among the answers about what kind of exercise is suitable for in the morning, many people may choose to jog. When jogging, people should pay attention to speed. Too fast speed is not required, because the blood concentration in the morning is relatively high. If you exercise quickly, it may cause more pressure on the blood vessels. Jogging at a speed that doesn't make people feel tired can slowly awaken body functions and let the body get exercise.
2. What do you do in the morning? Good traditional fitness method
What kind of exercise is suitable for in the morning? Among the traditional fitness methods, we pay more attention to activating blood in the morning to make blood flow smoothly. If you comb your hair with ten fingers, you can directly feel the fever on your scalp until you feel it; Or after rubbing your hands, gently rub it against your face to accelerate the blood circulation of your face skin and promote the normal operation of Qi and blood. Some people will knock their teeth, straighten their abdomen and breathe deeply after surgery in the morning to expel the turbid Qi in their bodies.
3. What good luck do morning exercises
You can practice aerobic breathing Qigong: spread your legs flush with your shoulders, relax your whole body after closing your eyes, inhale into your abdomen, hold your breath within 10 seconds, and then slowly exhale your gas from Dantian Qi through your chest, throat, tongue, back brain to your waist and spine, and do this cycle for 20-30 minutes.
4. What do you do in the morning? Good rope skipping
Skipping rope can promote blood circulation, supply more oxygen and nutrients to the brain, play the role of dredging meridians and activating collaterals, strengthening the brain and warming the viscera, and improve the ability of thinking and imagination. Skipping rope for 15 minutes, and doing exercises is to calm the mood, so that all parts of the body muscles can be exercised, so it is also appropriate to take 15 minutes.
5. What do you do in the morning? Good bike riding
Cycling to work is also a good fitness exercise! Have you ever tried jogging or walking to work? If the office is close to home. Put a suit in the office, put on sportswear and running shoes and be active on the road. This is the world's most popular white-collar work song.