Exercise makes us have good body and healthy posture. Sports need persistence, so what sports are suitable for summer?
1. Suitable for swimming in summer
The best sport in summer is swimming. Swimming not only exercises the hands, feet, waist and abdomen of the human body. It also benefits the viscera in the body, such as heart, brain, lung, liver, etc., especially for blood vessels, which is known as "vascular gymnastics". In addition, because the heat consumed in water is significantly higher than that on land, swimming can also reduce too much weight and get the effect of bodybuilding.
Swimming time is very important. Six or seven o'clock in the morning, four to five o'clock in the afternoon, and seven or eight o'clock in the evening are good choices. You can swim for 10 minutes to half an hour each time, about twoorthree times a week.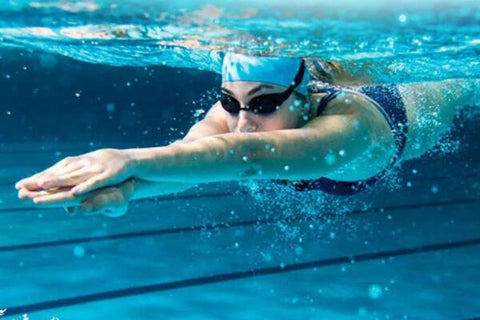 2. Suitable for badminton in summer
Badminton is often played on indoor courts, which is not easy to be exposed to the sun. It is an ideal choice for summer sports. Badminton is a kind of sports that can make people see clearly, have fast hands and get exercise all over the body. Playing badminton can not only strengthen the body, lose weight and shape, prevent cervical spondylosis, but also promote metabolism and excrete toxins with sweat.
Badminton is suitable for men, women and children. The amount of exercise can be determined according to their age, physique, sports level and the characteristics of the venue environment. Teenagers can exercise as an effective means to promote growth and development and improve physical function. The amount of exercise is medium intensity, and the activity time is 40-50 minutes.
3. Suitable for yoga in summer
Yoga is a physical and mental exercise suitable for all ages. The hot weather in summer makes people feel sleepy. When the human body is tired in the brain, many functions will be affected, making people fall into a tired and listless sub-health state. However, the stretching, twisting and deep rest and relaxation of various postures of yoga can massage various organs in the body to keep them in a balanced state.