When you wake up your body with exercise, you also wake up a new self. Life is endless and sports are endless. There are unanticipated benefits to stick to sports.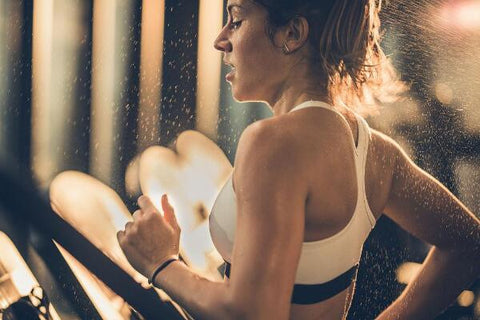 Strong body
A person who persists in sports will look very young. Because you often stretch and move your muscles and bones, your body can maintain vitality and elasticity; And a sedentary person will become stiff.
If you never exercise, you will not only feel poor in spirit, feel tired and sleepy, but also look lack of vitality. Only by taking proper exercise can one keep one's body in good condition.
relieve stress
When a person is in a bad mood, he can try to heal and repair himself in sports. When you feel stressed, going swimming may lighten your burden; When you feel powerless, running may help you regain your inner momentum and motivation.
Maybe exercise won't help you solve all your troubles, but it can let you release your emotions while discharging sweat, and the whole person will feel relaxed and comfortable.
Overcoming inertia
The biggest difference between people who exercise and those who do not exercise is self-discipline. A person who only wants to lie down every day will eventually lose to laziness and procrastination. But a person who insists on sports will not let himself be defeated by laziness.
Exercise will certainly consume physical strength, but as long as you are moving, you have conquered your inertia; As long as you continue to exercise, you will become a better person.
Optimistic attitude
In life, a person who loves sports usually has an optimistic attitude. Even if they encounter bad things, they will have confidence and courage to face and deal with them.
Sports can give people very good psychological hints. When you think that running 5K is the limit, if you persist for a period of time and find that you can run further, your optimistic attitude of breaking through difficulties and difficulties will also be cultivated.
Learn to focus
If you want to make yourself more focused, you can try to exercise your attention in sports. When you are dancing, you will concentrate and think of actions in your mind; When you jump rope, your attention will also be on the rise and fall of the rope.
Finish this action before you go to the next one; Finish one thing and then go to the next. When you learn to focus on every present moment, you can live every minute with high quality.