Taking a walk after dinner is a favorite leisure activity for many people. It is better for digestion. In fact, when walking in the evening, there will be these six benefits, together with the next?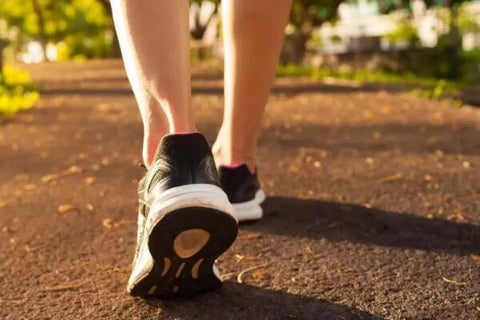 1. Exercise
Walking for an hour after dinner every day can strengthen leg muscles, strengthen heart and lung function, and can play a physical exercise effect.
2. Improve digestion
It can promote motility of the gastrointestinal tract, thus speeding up the digestion of food. And, also help to reduce indigestion, constipation and so on.
3. Regulate your emotions
It relieves stress and relaxes the body. Exercise also helps the body release dopamine, which helps regulate mood.
4. Lower blood sugar
It stimulates the body to secrete insulin, which lowers blood sugar. Diabetics, in particular, can walk for an hour after dinner every day, which is good for the body.
5. Increase bone density
Walking can improve the body's absorption of calcium, effectively prevent fractures and calcium loss, so that the body stays young.
6. Maintain joint flexibility
Walking activates the leg muscles and keeps the soft tissue of the joints lubricated. And it can slow down the aging of your legs, improve the numbness of your lower extremities, and keep your legs flexible.
7. To lose weight
Go for a walk every night, in fact, after the formation of a regular, can achieve the effect of weight loss. This is because walking not only helps us exercise, but also helps us improve digestion, which is why we lose weight and get in shape.
8. Boost your immunity
Take a walk to help qi and blood run, improve the whole body metabolism. It can also improve the body's sub-health and help strengthen immunity.
Protect cardiovascular and cerebrovascular health
Walking can strengthen heart function, lower blood pressure and cholesterol, and is of great help in maintaining cardiovascular and cerebrovascular health.