Because many office workers have no time to exercise during the day, they can only exercise by running at night. What are the benefits of running at night?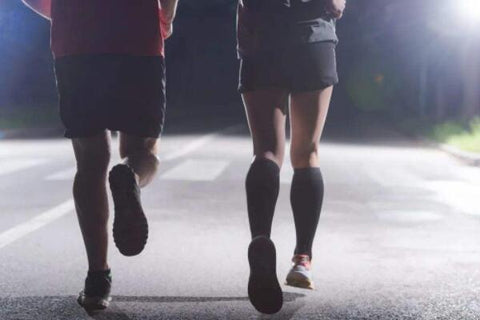 When is the best time to run at night
1. One hour after the meal should be selected for night running, because the stomach is full of food after the meal, and the gastrointestinal tract is vibrated during exercise, which pulls the mesentery connecting the gastrointestinal tract and causes abdominal pain. So light exercise, such as jogging, requires half an hour after meals. If it is intense exercise, such as playing basketball, it is best to do it after an hour.
2. Night running should choose before 10 p.m., because it is a rest time after 10 p.m., and all organs of the body need to rest, which is not suitable for exercise.
What are the benefits of running at night
1. Good for office workers
Running at night can make rational use of time, do not need to get up early in the morning, do not occupy the working hours during the day, and do not affect work and business. You can relax after dinner and exercise, which is conducive to weight loss and physical fitness.
2. More oxygen
In terms of air oxygen content, the carbon dioxide index is the highest during the day, and the dust is suspended in the air. At night, the air is cleaner than during the day, with sufficient oxygen and humidity. In addition, night running is just the best period for most people's physical strength, which can delay aging and other effects.
3. Release pressure
In the evening, people will have more free time. They can invite their friends to run at night, communicate with each other, release work pressure, and enhance each other's feelings. Moreover, compared with the morning, jogging at night after a day of activity can relieve the body of stress, and the unpleasant things that happened that day can also be forgotten in jogging. This is the origin of the saying that running in the morning to lose weight and running at night to reduce pressure.
4. Don't worry about tanning
If you run during the day, the ultraviolet ray is very strong in the early morning, and the temperature drops at night. At this time, you don't have to worry about tanning when you run at night.