There are many people around us who play sports. In summer, we have to say sports, because the characteristic of summer is that the days are long and the nights are short, so it is very suitable for us to play outdoor sports. What are the benefits of summer sports?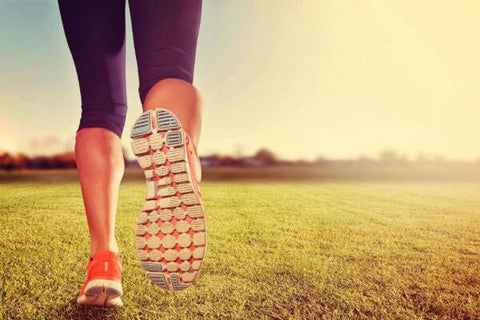 First, alleviate visual fatigue
The biggest feature of outdoor sports is the wide space. In this broad environment, we are very free to move. And the fatigue of our eyes will slowly ease with outdoor sports. Regular exercise can reduce the time we spend staring at the computer and our hands, and help our eyes relax.
Second, reduce disease
Proper and regular exercise can effectively reduce the probability of chronic diseases, such as hypertension, heart disease, muscle atrophy, appendicitis, arthritis, osteoporosis and so on. At the same time, if we have some chronic diseases, we can take part in sports slowly under the advice of doctors to help alleviate these diseases. As long as exercise can alleviate many diseases.
Third, body shape
The obesity rate in China is the highest in the world. This is related to the lack of fitness awareness of Chinese residents and the structure of diet. If you want to improve your body shape, or feel that your body shape is good, and you want to maintain it, you must start to make up your mind to exercise. As long as we move, we will become thinner.
Exercise can burn away excess fat in our bodies and help us keep in shape. Many people will choose some unhealthy ways to lose weight. Which ways either rebound badly or have a return to the body. And exercise to lose weight is good for health and will not rebound at the same time, which is really great for obese people.
Fourth, fill your spare time life
In fact, many of the US have no quality in our spare time life and have been addicted to electronic products for a long time. In fact, computer games and mobile phones are really interesting and fun, but playing and indulging in this virtual world for a long time will do us great harm. Therefore, we'd better reduce the time of exposure to electronic products, go outdoors to participate in some healthy sports, and help our eyes, spine and waist that have been exposed to electronic radiation for a long time to be effectively relieved.
Fifth, dispel depression
We need to know that exercise can help secrete a substance called endorphin, which can help our mental state and keep our emotions happy. Exercise can dispel depression and save unhappiness. So, if you're unhappy, go outdoors. The unhappy mood will be dispelled and replaced by a good mood.