Now more and more young people are lazy, do not want to exercise, and their physical fitness is getting worse and worse. Exercise makes us have a good body. In fact, walking can also exercise. What are the benefits of walking every day?
1、 Stable blood glucose value, blood pressure and other index values
The emergence of chronic diseases may expose the body, mind and cerebrovascular to hidden dangers. Walking can help stabilize these physical indicators. The study found that the blood pressure was high, and walking 4000 to 8000 steps a day could reduce the blood pressure by 2-3mmhg.
2、 Reduce cancer risk
People who sit still for a long time will greatly increase the risk of cancer. However, in a survey in 2016, it was found that the incidence of esophageal cancer, liver cancer, kidney cancer and other diseases would be significantly reduced if people who kept exercising every day. And compared with those who exercise less, those who exercise more have a 7% reduction in cancer risk. Because of this, many doctors will recommend cancer patients to take appropriate low-cost exercise and exercise during the diagnosis and treatment period.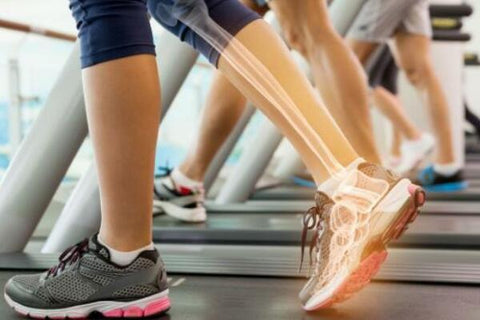 3、 Increase bone strength
With the increase of age, the strength of bones of many old people is getting worse and worse, and they are prone to discomfort such as joint soreness and weakness. People who maintain walking exercise may therefore promote the absorption of calcium, slow down the outflow of bone mineral density, and protect the strength of bones. Walking, jogging, swimming and other sports with load will have a better effect on the prevention and treatment of osteoporosis.
4、 Relieve constipation
Academician zhangboli recommended that the elderly take more walks when they are full. In fact, he also considered that the elderly often have constipation. With the increase of age, the ability of intestinal digestion will decline, and the ability to digest food materials will also decline. Walking exercise can help the intestinal peristalsis. If the food materials are digested better, it will be easier to form excreta, which will be excluded from the body in time. It is not difficult to see that an important way to keep healthy is to keep exercising. Walking is a very good choice for middle-aged and elderly people.