Running is a very simple sport, but it requires long-term persistence. How to exercise? What are the benefits of long-term running?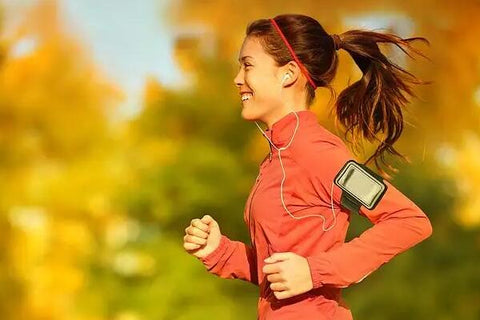 1. Keep a good figure
By running three times a week, women can fight the risk of gaining weight. Even if the diet is not deliberately controlled, it will not grow ugly belly.
2. Better memory
People who often run will have more elasticity of heart and brain vessels and smooth blood circulation. Research data shows that the number of red blood cells in each cubic millimeter of blood of people who like sports is 1 million to 1.5 million more than that of ordinary people, and the amount of blood circulation is 2 times higher than that of ordinary people. The new red blood cells and blood circulation can provide more oxygen and nutrition to the brain tissue, so that the brain can move freely and think more quickly.
3. Better skin
Research shows that physical exercise can help prevent skin aging and make skin look younger, even ten years younger. Because exercise can accelerate blood circulation and improve skin metabolism.
4. Reduce the incidence rate of breast cancer and other cancers
For women, reducing the incidence rate of breast cancer and other cancers has a lot to do with the number and intensity of sports. Women who regularly participate in exercise, including running, especially those who run for more than 4 hours a week, have a 37% lower incidence rate than those who sit at work and at home for a long time.