Sports can make us younger. We should make sports a part of our life. So how to exercise? What is the difference between regular exercise and inactivity?
For people who lack exercise for a long time, the first reaction is the decline of exercise ability, the loss of strength, the poor level of physical work, the weak body, and the slow decline of cardiopulmonary function.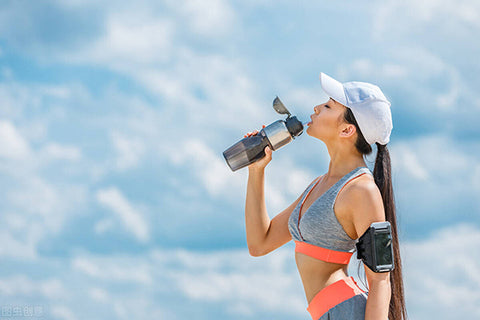 However, those who insist on exercise will get physical fitness exercise, improve their cardiopulmonary function, slowly accelerate their exercise ability, maintain vigorous vitality, improve their strength level, and keep young.
People who do not exercise for a long time will gradually get fat with age. Their muscle mass will be lost year by year after the age of 30, and their body metabolism will also decline year by year. The body is prone to excess heat, and the fat will slowly accumulate.
However, those who insist on exercise, especially those who join strength training, can effectively resist muscle loss, maintain vigorous metabolism, avoid the accumulation of heat, and greatly reduce the probability of obesity. People who exercise will undoubtedly maintain a better figure and stay away from the problem of obesity.
People who do not exercise for a long time are likely to suffer from various pressures and negative emotions in their lives, and their emotions will become more and more anxious, irritable and prone to collapse, which will affect family harmony and career development.
Those who persist in sports can release pressure in the process of fitness exercise, drive away anxiety and pessimism, find the motivation for life, maintain an optimistic attitude, resist pressure will be higher, and it is easy to get better development in their career.

People who do not exercise for a long time are prone to health problems such as back pain, chest hunchback, joint sclerosis, neck leaning forward, etc. obesity can also cause cardiovascular diseases such as hypertension and hyperlipidemia. With the growth of age, your immunity is much worse than before, and you are more likely to get sick, affecting your life span.
Those who persist in exercise can strengthen their own immunity, prevent the occurrence of various obesity diseases, and improve various sub-health diseases caused by sedentary, so that when you get old, you can go to the hospital less, spend less money to see a doctor, and persist in exercise, which will help to prolong life.
People who do not exercise for a long time or insist on exercising will also have a big gap in their mental outlook and appearance. In addition to cosmetic surgery, people who do not exercise cannot resist the appearance of wrinkles and the attack of aging.
And persisting in exercise can promote cell metabolism, improve a person's appearance and temperament, make your facial features more three-dimensional, slow down the appearance of wrinkles, maintain a tight skin state, and maintain the appearance of frozen age. And this is beyond the reach of those who do not exercise.