Different seasons have different health exercises, so which sports are suitable for summer? Let's follow Xiao Bian to understand?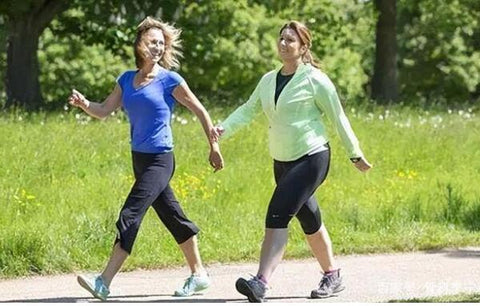 1. Summer health exercise is suitable for walking
Brisk walking is a kind of sports mode with speed between running and walking, especially suitable for middle-aged and old people. Brisk walking has moderate amount of exercise, low technical requirements, no limitation of equipment, and good exercise effect. It has a good effect on strengthening leg muscles and improving cardiopulmonary function.
2. Summer health exercise is suitable for Yoga
Yoga is a kind of physical and mental exercise suitable for all ages. The hot weather in summer makes people feel sleepy. When the human body is tired in the brain, many functions will be affected, causing people to fall into a tired and listless sub-health state. However, the stretching, twisting and deep relaxation of various postures of yoga can massage the internal organs to keep them in a balanced state.
Yoga is a good way to keep fit in summer. This is because the human body is very flexible in summer, and the muscles are not easily strained or sprained. Some yoga movements are very simple. You can do them at home or in a cool place outside. When practicing, you should keep a happy mood, listen to some relaxed and slow music, and each movement should be coordinated with the breathing, and pay attention. In summer, people are hot and irritable. Practicing yoga can relieve bad mood and make people calm. In the summer heat, they can also keep a fresh and healthy.
3. Summer health exercise, suitable for swimming
Swimming can not only exercise the hands, feet, waist and abdomen of the human body, but also benefit the internal organs, such as heart, brain, lung and liver, especially the blood vessels. It is known as "vascular gymnastics". In addition, since the heat consumed in water is significantly higher than that on land, swimming can also reduce weight. It should be noted that the outdoor ultraviolet rays are strong, and it is recommended to swim in the swimming pool.
Swimming is the most refreshing sport in summer. From the perspective of health, swimming has five major effects: improving cardiovascular system, enhancing vital capacity, strengthening skin blood circulation, strengthening resistance, reducing weight and building body. When people are swimming, the washing of water on the skin, sweat glands and fat glands plays a very good massage role, can promote blood circulation, and make the skin smooth, white and elastic. In addition, swimming can lose weight by consuming more calories. It is one of the most effective aerobic exercises to keep fit.
4. Summer health exercise is suitable for Taijiquan
Many people think that Taijiquan is complicated and difficult to learn. As a matter of fact, the routine only represents the form, and the simple standing movement is quite particular. The eyes are light, the feet stand naturally, the body is upright, the knees are slightly bent, the mind is calm, the upper part is empty and the lower part is solid, and the feet take root. Beginners can start with standing posts and then gradually learn simple moves. It is important to cooperate with breathing. Slow, deep, long and even breathing can not only eliminate worries, but also maintain the heart's micro blood vessels and meridians. Compared with Taijiquan, natural health exercises have fewer rules. As long as you keep moderate exercise, the body will naturally play a role in conditioning.